Squad Information
Wheelchair Basketball Information
Session have now resumed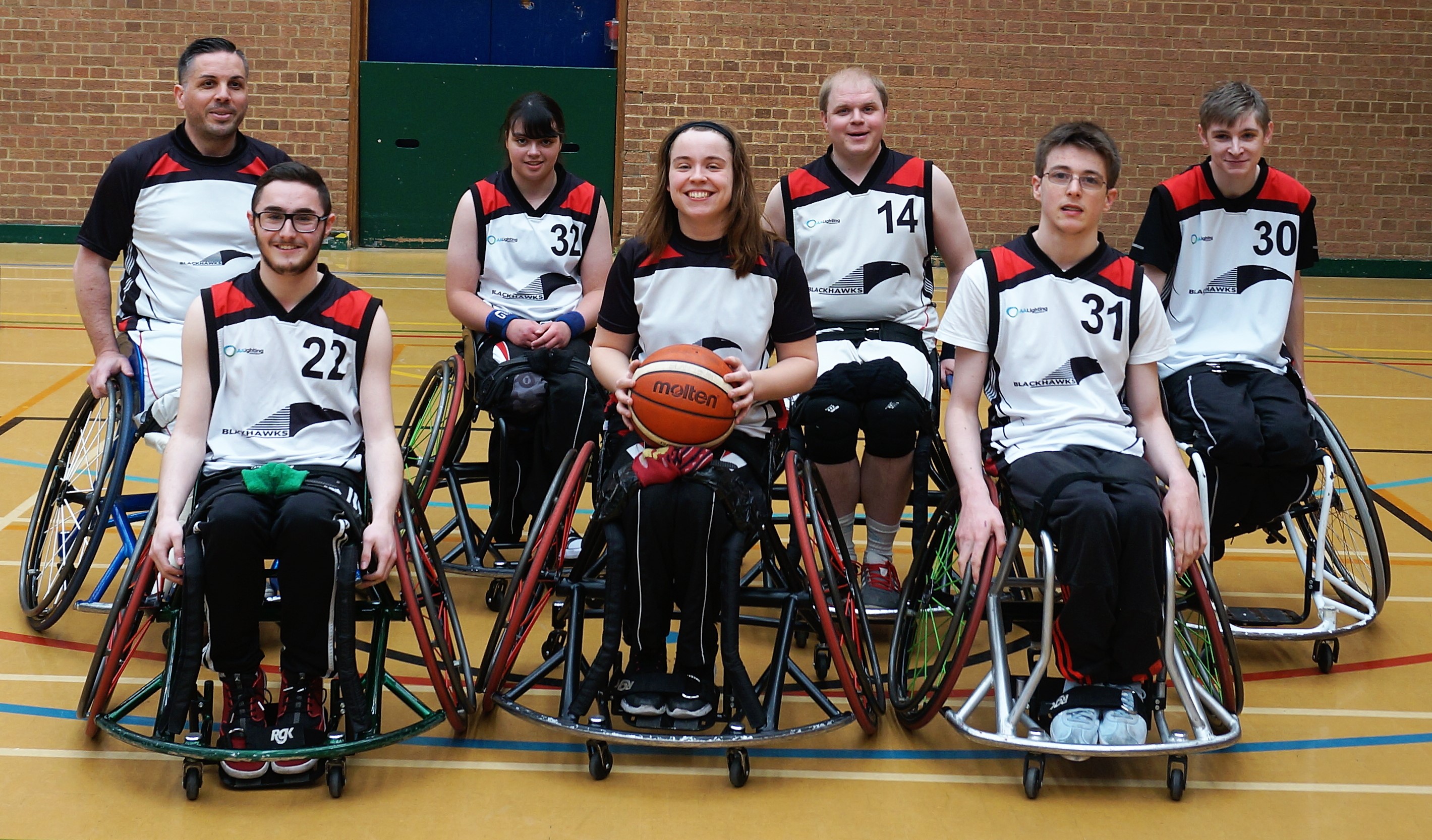 Head Coach – David Kingstone
Team Manager – David Kingstone
Click Here
to contact David to confirm sessions - usually Sunday 17:00-19:00
Magic Little Lottery Grant
To assist with storage costas of Basketball Wheelchairs the MAgic Little Lottery has Granted THe Woking Blackhawks Wheelchairs £500.
This was won through Localgiving - You are now able to receive donations through Localgiving via this page: localgiving.org/woking-blackhawks-basketball-club

Woking Blackhawks Awarded £5,000 Grant
Woking Blackhawks Basketball CLub are pleased to announce that the Wheelchair Section of the Club have been awarded £5,000 by the Community Foundation for Surrey.
The award is assist with the funding of equipment, kit, training and coaching costs associated with running the Wheelchair Basketball Team which assist in promoting physical and mental health for people with disabilities.
The Wheelchair Section is affiliated to the British Wheelchair Basketball Association(www.britishwheelchairbasketball.co.uk ) and aims provide Wheelchair Basketball for players of all ages, sex and abilities.
Current inherent restrictions due to the Covid-19 pandemic are presently limiting Basketball Activity, which will be resumed when safe to do so.
For further information regarding the Wheelchair Activities of the Club please contact David Kingstone at This email address is being protected from spambots. You need JavaScript enabled to view it.
The vision of the Community Foundation of Surrey is "To build a strong movement of local philanthropists, connecting them with local charitable organisations – together to ensure that every individual in Surrey has hope" more information can be found at www.cfsurrey.org.uk