Ladies hold on in a tight finish
Home to Winchester City Royal, Wednesday 5th October
Won 35-32
Woking Blackhawks took an early lead in the start of the first quarter, forcing Winchester to take an unexpected time-out within the first few minutes of the game. Woking however, continued to dominate at both ends of the court throughout much of the first half.
The ladies worked hard on defence, pressurising the ball and limiting passing options into the key where most of Winchester's threat came from. This led to a succession of turnovers which Woking turned into fast break opportunities where possible. The team maintained great composure however, when the fast break was not an option, and were patient through their offensive motion to find the best scoring opportunities.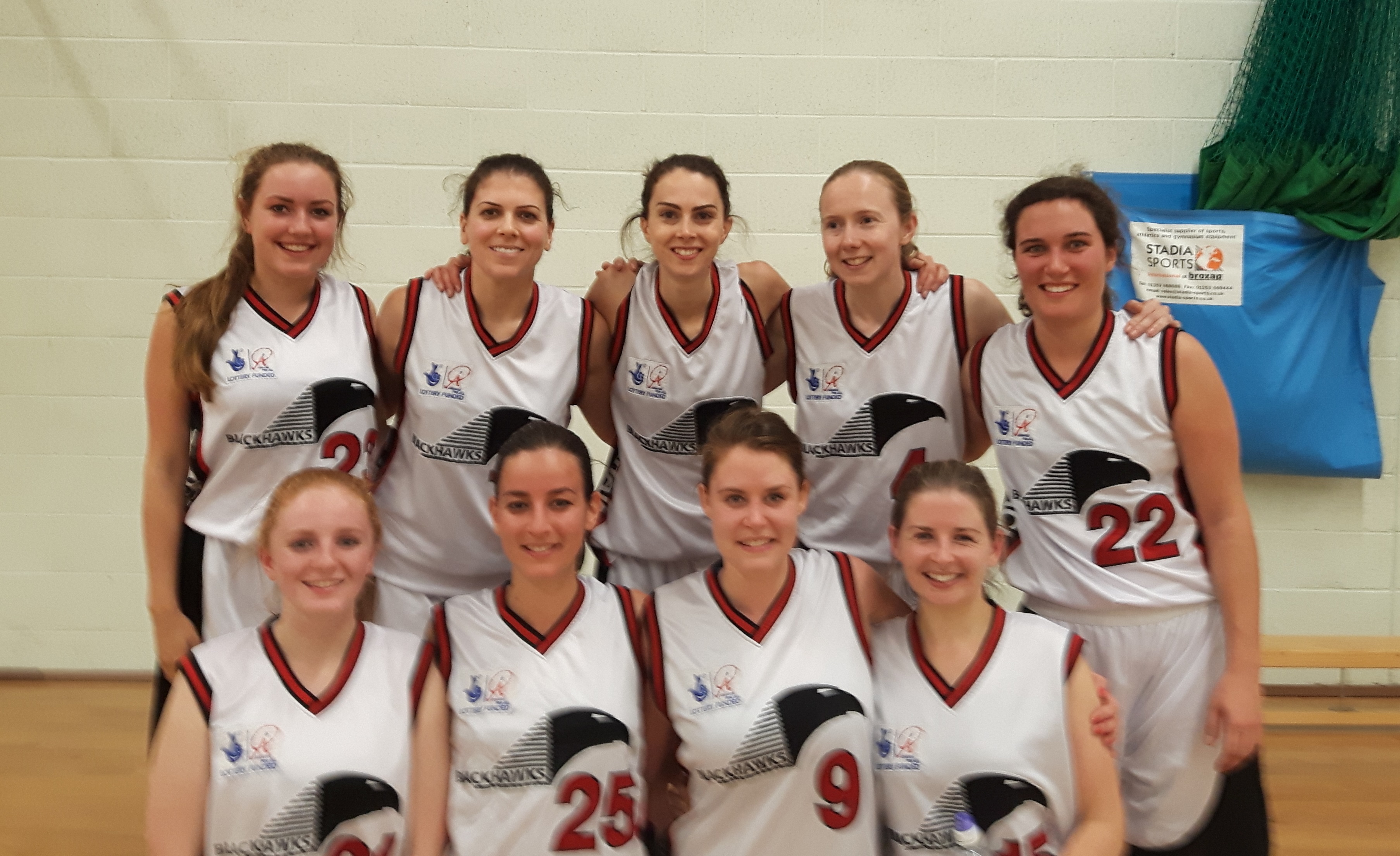 After the half time break, there was a role reversal as Winchester stepped up on defence and rallied to close the lead that Woking had built up throughout the first half. Woking found themselves in foul trouble early on in the second half giving Winchester more opportunities to get points on the board.
Woking focused their attention on defence in the fourth quarter – Charlotte Weller demonstrated some excellent one-on-one defence during her first game for the Blackhawk ladies, but more importantly, the team were unified and worked as a team to stop Winchester's scoring run. At the offensive end, Woking again patiently passed the ball around, being careful to prevent any counter attacks by Winchester and maintain their lead. There was a sigh of relief as the final whistle blew, 35 – 32 to Woking
Squad: Annabelle, Anne, Charlotte, Clara, Helen, Laura, Lisa, Marine, Talia