The 16th Annual General Meeting of Woking Blackhawks Basketball Club
will take place
Tuesday 28th June 2016
Commencing at 8.00 pm, and ending by 10.00pm.
While all members are welcome, as this meeting will focus on the Club's Committee and organization, it is particularly aimed at Full Members and Parents / Guardians of Junior members
The venue will be at Winston Churchill School – please go to the Sports Centre Reception for directions.
BLACKHAWKS SUMMER CAMPS
JULY FUN Basketball CAMP
Dates: Monday 25 July to Thursday 28 July
Times: 10:00-15:00
Venue: Woking College
Age group: 8 – 15
Maximum number of participants: 28
Cost: £20 / day
Format: Coaching in the mornings – scrimmage in the afternoons (2 x 2-day tournaments). Aimed at having fun after a year at school!
Camp Leaders: Coach Costas & guests (tbc)
Registration process: Please email coach Costas (
This email address is being protected from spambots. You need JavaScript enabled to view it.
) with your required booking. You will then receive an email back with payment arrangements.
---
AUTUMN PREPARATION Basketball CAMP
Dates: Tuesday 30 August to Friday 2 September
Times: 10:00-15:00
Venue: Winston Churchill School
Age group: 10 – 17
Maximum number of participants: 28
Cost: £20 / day
Format: Individual Offence & Defence in the mornings – Team Offence and Defence in the afternoons. Aimed at preparing ballers for the forthcoming season.
Camp Leaders: Coaches Bane Vukovic (Red Star Belgrade), Costas Rakitzis & guests (tbc)
Registration process: Via Red Star's website (details will be confirmed closer to the time)
---
Woking Blackhawks vs Aztec Jaguars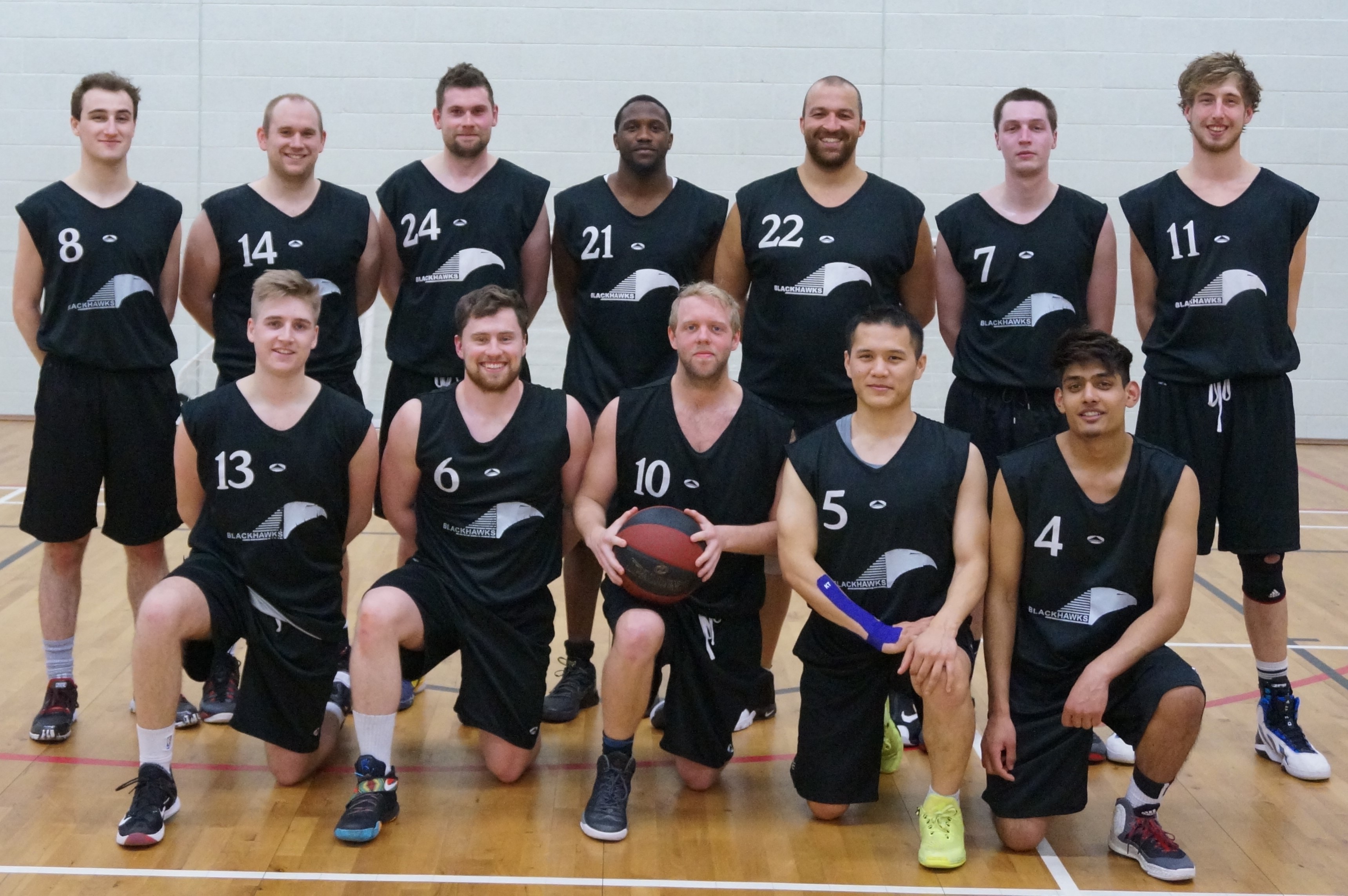 Woking came into the last game of their season knowing that they could not secure a playoff position, having been pipped to the post by the Craftsmen. Despite this, the Blackhawks got off to a decent start, and went into an early 15 – 7 lead. However, a streak of sloppy turnovers led to a 11 – 0 run for the Aztecs. Blackhawks looked like a team who had nothing to play for, and after one quarter they trailed 20 -17.
Hungerford Dogs Spaid By Hunters
In the previous two meetings between these teams, the Blackhawks had run out narrow losers. However, within the first two minutes of this game, two things were clear.
1. Woking were going to win….
2. ….and it wasn't going to be close
End of the Season for the Flyers as they Down the Rockets
Woking Blackhawk Flyers 91:39 Reading Rockets
A dominant performance for their last regular season league home game saw the Flyers resoundingly beat their local rivals Reading Rockets 91:39. Unfortunately progression to the play-offs also required Thames Valley Cavaliers to beat Kent Crusaders which they did not achieve.
The Rockets took the initial 2-point lead, they followed that with Foard sinking a long three taking the score to 4:5. That was the last time in the game that Rockets led.

Flyers Put Cavaliers to the Sword
Woking Blackhawk Flyers 80:70 Thames Valley Cavaliers
With only three games to go, each one is vital in keeping the Flyers prospects of progressing to the play-offs alive.
Thames Valley Cavaliers had only suffered a single defeat throughout the season, the Flyers were relishing the chance to inflict a second defeat – and they were not to be denied.
The opening minutes of the game both sides traded baskets until the score was 5 each when the Flyers took control and went on a 12 point run which the Cavaliers did not respond to, the score widen to 17:5.
Whilst the Cavaliers did close the margin the Flyers had a 6 point margin at the first break.
The second quarter became a close fought contest with the Flyers relinquishing their lead by the half break with a two-point deficit 39:41. There was a crucial thirty seconds where hustler Dan Marshall rolled his ankle and big man Jim Grainger 'tweeked' his knee suddenly the bench did not seem so strong. The Flyers maintained their confidence and round out this period.